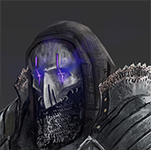 There's an intensive month ahead of us – drawing conclusions from the CB2 tests and preparing for yet another step towards the release of Broken Ranks. An update to the current version of the game is also on the horizon. If you're hungry for information, read on!
Update
We're going to implement an update on the 2D server this week. It's a small one, mostly just fixes. We're going to make the following changes:
Fixes for Pierce Doll (including when used by mobs).

Fixes for mobs that use Drain Soul.

Fixing a bug on Tarul that allowed players to use the buffs outside of the instance.

Fixing a bug with lost gold when dying in PvP at levels 50+.

Disabling Gleam as a lootable item, adjusting loot chance for the other items on V2 (rares and epics).
Compensation
We've talked about the technical possibilities of providing compensation. Unfortunately, not all our plans are going to be implemented as we thought they would. Upgrades are an example – not every information is logged (e.g. in what sequence the upgrades were applied) and there are some further restrictions. This makes it impossible for us to create a mechanism that would automatically transfer upgrades in every case. As a consequence, we need to implement some simplifications and limit the number of alternatives through, e.g. creating upgrade transferring items that only work on higher upgrades and only for some ranks, lower upgrades would be compensated in some other way (e.g. upgrade flasks). If we wanted to do this in a different way, we would have to create an infinite number of items for an infinite number of cases which is impossible to do and very risky. The good news is that it'll all be done automatically, so no one will miss the compensation. 😉 There may be some cases that will require contacting support, e.g. undamaged items, skins and replacing Pain with Trident. Pain will most likely be automatically compensated unless the character fulfils a special condition. We'll inform you what this condition is beforehand – it'll be something like equipping Pain on your character before the update. We'll try to make the compensation as fair as possible while taking into account the limitations so that we can close this issue. We'd like to remind you that this is going to happen most likely during summer.
Broken Ranks Tests
Closed Beta 2 is behind us. The servers were open for two whole weeks so that every tester could play at the time that is the most comfortable for them. We weren't disappointed – Broken Ranks has never been this alive. Our testers were chosen from those who signed up for the beta. There were thousands of signups but unfortunately we had to limit the number of invites to a couple of hundreds. Two servers were open – Polish and English one. The English server was composed of mostly new players (from the USA, UK, Germany, France, Italy, etc.). The Polish server had many more older players.
Our experienced players turned out to be the ones who gave us the most information. You provided a lot of feedback, filled out the forms and reported errors. You're great! 🙂
Of course, we would also like to thank our newer players. Your suggestions are very valuable – we needed people who could take a look at our game with fresh eyes. 😉
What happened there and how did it look? There was a lot of xping, farming and questing – nothing new really but not quite. The improved graphics, new and old but upgraded quests, new mechanics, changes to reward and mob balance, better rares and lower prices, and other new options were received better than expected by both new and experienced players. There was also constructive criticism and some problems, but in general we're very happy with the feedback we got.
Same as during Closed Beta 1, testers were told to do one thing only – play, play and play (while also reporting errors). 😉 They fulfilled this task splendidly. Some of them even too splendidly. We thought that two weeks is enough time for maybe one person to reach level 40, but most of our testers would treat the beta more casually and finish it at a much lower level.  We thought they would be logging only in their spare time to see what's new and whether Broken Ranks is worth the wait. We were very, very wrong. Although most of our players really only played in their spare time, a lot of them put the pedal to the metal and even managed to defeat the Specters.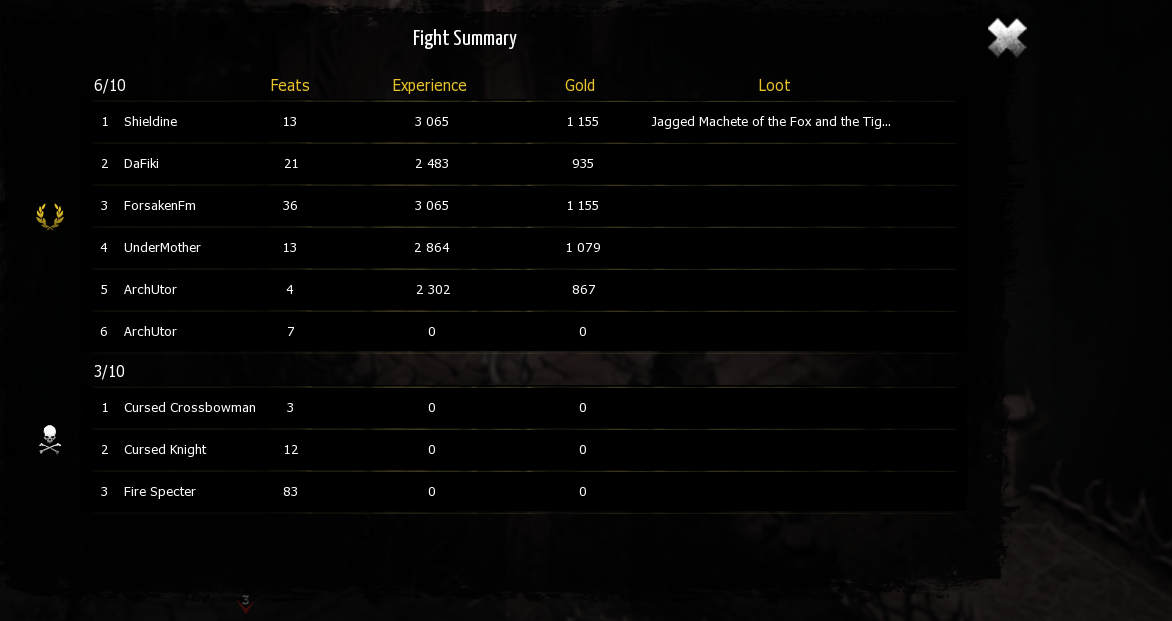 Some rares were looted, some upgrades were made, trade was blooming and there were also server first kills of bosses. The struggle to be the first one to do things was very fierce and each achievement was documented on Discord.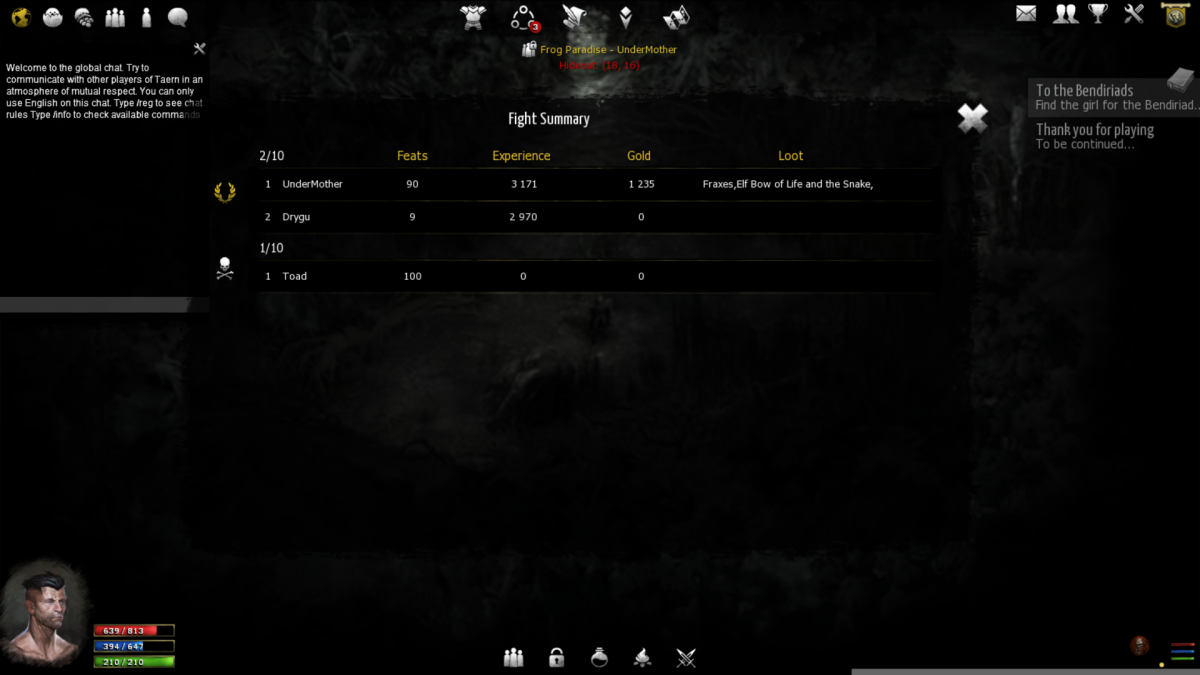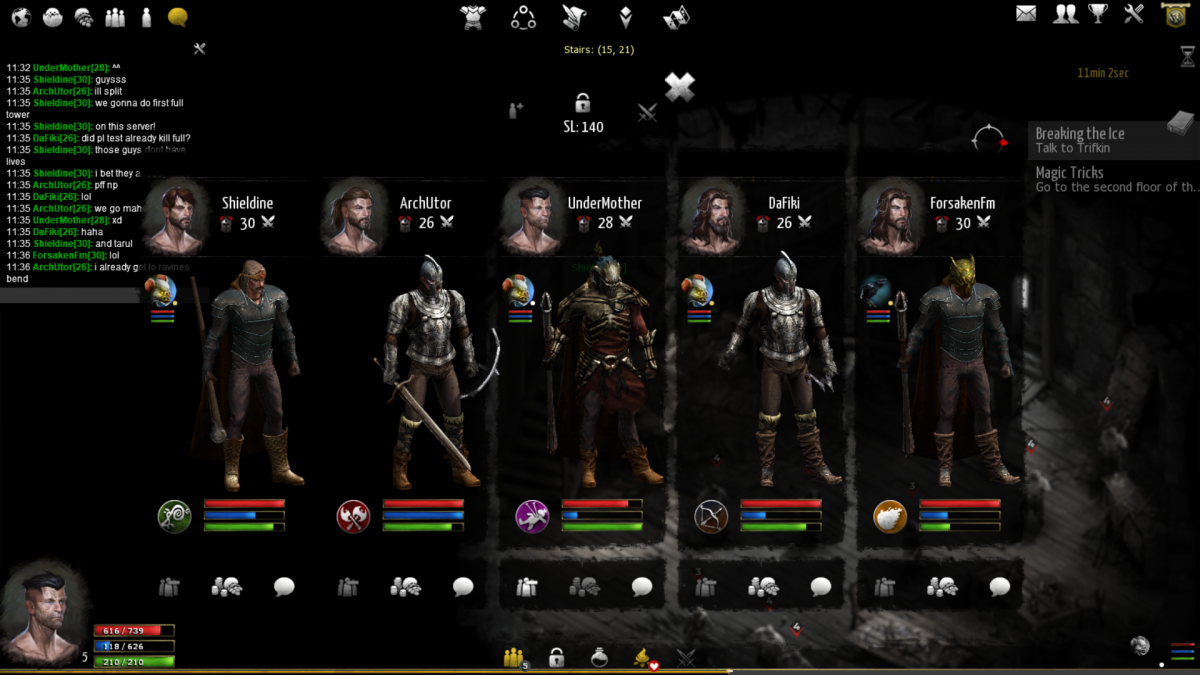 Our testers also explored the maps to see what changed. We even had to teleport some players out of the garrison. 😉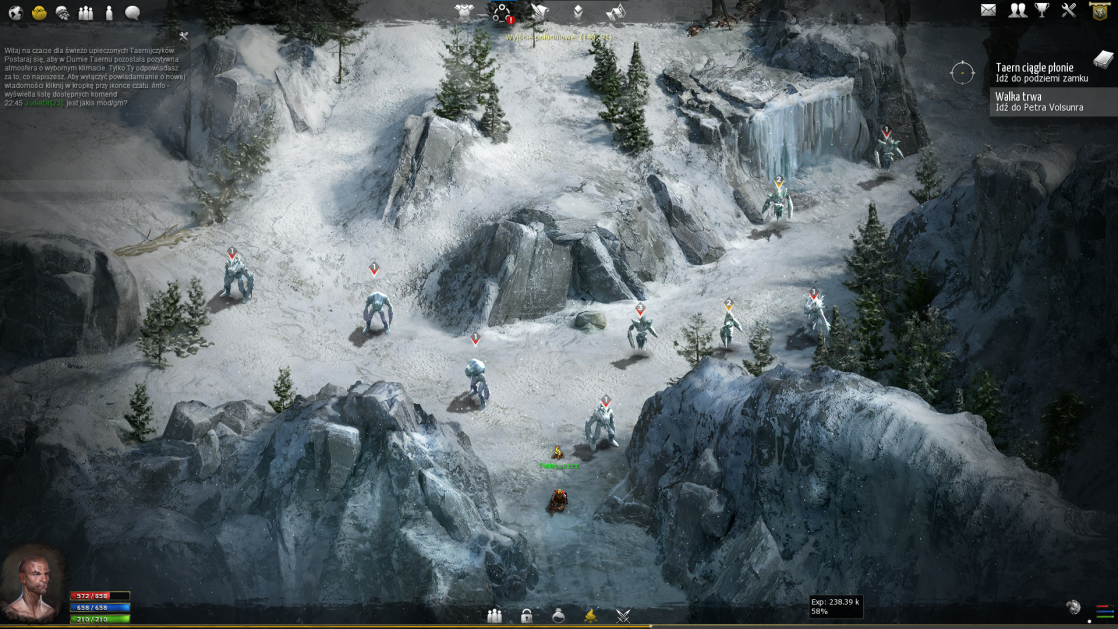 Broken Ranks caused a real drive to play the game in people who know Taern from the inside out (so people just like you, our dear readers!) and it's not a novelty to them. We think it's a very good sign. We were pleased when we were reading your opinions. Many of you told us that we managed to preserve the unique atmosphere of Taern while also refreshing it. A lot of testers admitted that they felt as if they were playing a new game just with a couple of familiar elements.
Of course, not everything was so colorful and perfect. There were also some problems, errors and criticism. Not everyone was so high on Broken Ranks. We completely understand that we can't please everyone, but now it's time for us to fix the reported errors and improve the weakest elements of the game. We want players who like turn-based MMORPG to stay with us for a long time.
Broken Ranks – after testing
A short summary: we are in the process of collecting and analyzing all the suggestions and reports. There's a lot of work behind but still a large amount of it ahead. We want to add new features: additional options for the world map, UI scaling, instancing players in open maps (we don't want too many players to be on the same map at the same time). Our programmers are hard at work on memory leaks that were occurring during the tests – this is the most important thing we're trying to fix.
Apart from that, we're updating mobs and filling out blanks. Here's a preview – Nidhogg and the Keymaster on Admiral/Commander ship.