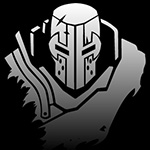 As we have already announced, Broken Ranks servers will launch in January 2022. You'll be able to begin a new adventure there or, if you so choose, you'll also have the possibility to continue playing on the current servers.

What will happen to Taern?
We aren't deleting The Pride of Taern, so the servers will remain. However, the game will no longer be supported, meaning no more updates (excluding minor fixes) will be implemented.
What will happen to our Guilds, accounts, their contents and our progress?
Guilds, the accounts, together with their contents and your progress, will be copied to Broken Ranks.
Everything you know from The Pride of Taern will be transferred to Broken Ranks, but not everything will be available at release. Some things that still require work will be added in future updates, e.g. some instances (Puppet Master, Castle Specter, Aqua Regis, Valdarog).
Items related to the abovementioned instances (e.g. black pearl, Alkazaar's keys) will be transferred and you'll be able to use them as soon as the instances are made available. You won't lose anything.
At release, on the Broken Ranks servers, it will be temporarily impossible to buy guild land. We want to make the guild map perfect (it'll be disabled at the start). Of course, teleportation scrolls to already created guilds will work as normal (we're also thinking of a different solution to replace them).
We'll also implement additional solutions for feeding guild pets and paying land tax in The Pride of Taern.
What will happen to items available for the premium currency once our accounts are transferred?
Everything you've bought with the premium currency in The Pride of Taern will also be available in Broken Ranks (on servers transferred from The Pride of Taern). Some of them will be made available in post-release updates, e.g. pigments.
As for the avatars, the character creator in Broken Ranks has different customization options, so all characters transferred from The Pride of Taern will be given a free appearance change so that you can enjoy a new look. As for the gear you used pigments on in The Pride of Taern, it's possible that it'll be reverted to the base colors in Broken Ranks. If it is so, you'll be given a pigment pack once the option to change the color of the gear is once again available.
Premium account and alt bonuses will only work on transferred servers in order not to interfere with the progress on fresh Broken Ranks servers.
Will it be possible to go back to The Pride of Taern once Broken Ranks launches?
Yes, you'll be able to return to The Pride of Taern, but you will lose any progress made in Broken Ranks. You'll get a choice of which character(s) you want to transfer back (you don't need to transfer the whole account). You'll only be able to do it once and only within 30 days since logging into Broken Ranks for the first time.
Until you make the decision, the characters in The Pride of Taern will be blocked. If you decide to go back, the character(s) will be automatically unblocked. Of course, you will no longer be able to play this character in Broken Ranks in the future.
——————————
If you have any questions or lose any items with the release of Broken Ranks, please contact our support.
Answers to other, frequently asked questions about Broken Ranks can be found in our FAQ.